Normand Bourbonnais
President, Chief Executive Officer
CEO of the MiQro Innovation Collaborative Centre (C2MI), Mr. Normand Bourbonnais identifies the strategies allowing coast to coast enterprises to foster the growth of the Canadian Microelectronics industry through the accelerated commercialization of market-driven prototypes. Forming a unique and vital link between pure research and industry needs, the C2MI environment lays the foundation for research and product development for all market segments.
A paramount role of his organization is to maintain a technology roadmap keeping C2MI's member s ahead of the competition, leading the way in Reinventing Innovation. Normand has been working in the field of Microelectronics for more than 28 years. He has occupied different positions in production, quality control, engineering and product development prior to being appointed director of technological process and product development at IBM in 2005.
Since 2007, Normand invested a major part of his time and energy establishing a unique model for a research and development Centre that would consolidate the leading position of the microelectronics industry in Bromont, Quebec, Canada. His determination and his leadership gave birth to C2MI. As of 2009, he managed the construction of the infrastructure of this innovative R&D Centre in collaboration with founding partners (IBM Canada Ltée, Teledyne DALSA, Université de Sherbrooke). A unique model, C2MI offers infinite collaboration and business opportunities related to the overall fields surrounding the fabrication of embedded systems. C2MI has been recognized a Centre of excellence for commercialization and research by Industry Canada in February 2011.
Normand Bourbonnais holds a Degree in Mechanical Engineering from the Université de Montréal (École Polytechnique) and a MBA from Concordia University.
Annie Dallaire
M.Sc MBA, Director, Business development
Mrs. Annie Dallaire works in the field of microelectronics, specifically in semiconductor manufacturing for more than 20 years. She holds a Bachelor's Degree in Physics and a Master's Degree in Plasma Physics from the Université de Montréal. Initially, she worked as a plasma etch process scientists for 9 years at Mitel Semiconductors (which became Teledyne DALSA Semiconductors).
This position enabled her to acquire strong knowledge and skills of CMOS, CCD and MEMS manufacturing processes. She has also participated in several projects to improve processes, reduce costs and technological developments. She also managed many projects.
She was then given a managerial position to lead a process scientists team within the same company. She then developed a solid experience in managing day-to-day production, maintenance and engineering activities as well as implementing engineering projects focused on capacity expansion, cost reductions, productivity and quality improvements.
Annie also holds an MBA from Université Laval. She joined C2MI Business Development Team in December 2016.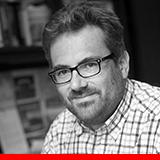 Vincent Aimez
Director Scientific Partnerships
Mr. Vincent Aimez is director of scientific partnerships at the MiQro Innovation Collaborative Centre (C2MI) since 2010. His role consists in establishing partnerships with universities and international research centres related to the development of semiconductors packaging and MEMS devices.
Within C2MI he is in charge of strengthening links and enhancing collaboration between the C2MI industrial partners and the research ecosystem in order to accelerate new products development and innovation.
M. Aimez is also Professor in Electrical and Computer Engineering at the Université de Sherbrooke. He is a founding member of the Centre de recherche en nanofabrication et en nanocaractérisation (CRN²) where he set up rapid prototyping capabilities in micro nanofabrication and optoelectronics in partnership with a range of industrials active in biotechnology, telecommunications and energy sectors. His work led to more than 200 publications and conference participations. He is also the co-founder of the first bilateral North American "Unité Mixte Internationale" co-financed by the French CNRS agency, active in nanotechnology and nanosystems.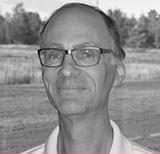 Michel Deschênes
Eng., Director, Operations and Commercialization
Mr. Michel Deschênes is Director, Operations and Commercialization. His role consists in guaranteeing the operational smooth running and in coordinating the various requests from the partners and customers at the C2MI. He joined the team of the MiQro Innovation Collaborative Centre (C2MI) in October 2012.
Michel began his career in 1979 as junior engineer of manufacturing, process and equipment at IBM Canada. Promoted to manager of manufacturing in 1984 and manager engineering of manufacturing in 1985, he introduced and managed several qualifications of new manufacturing lines allowing the plant to follow the technological evolution of the advanced packaging of semiconductors. Since 2001, as manager of development, he had the responsibility of the activities of qualification of the new generations of chips as well as new products. Under his management, the activities of customer relationships, technological transfer and competitive analysis took on a high importance.
In 2010, he played a crucial role for the acquisition of the state-of-the-art equipment required for the new C2MI infrastructure. The critical tasks of purchasing, installing and starting up of the equipment – laboratory and advancing packaging of the C2MI – were under his supervision.
Michel holds a degree in Mechanical Engineering from the Université Laval and a degree in Administration from the Université de Sherbrooke.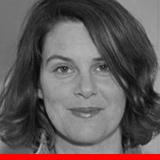 Maryse Demers
Corporate Affairs and Communications Coordinator
Mrs. Maryse Demers joined the MiQro Innovation Collaborative Center in October, 2011 as Executive Assistant. She was previously employed at the Town of Bromont (2005-2011) where she was Assistant to both the Mayor and the General Manager as well as for the Society of economic development of Bromont ( SODEB).
She worked, among others, on the recognition of the industrial park of Bromont as a Pole of excellence in the microelectronics and new materials fields by the following associations: the Association des parcs de recherche technologique du Quebec (APRTQ-recently Zones Quebec Innovation), the Association of Universtiy Research Parks ( AURP) as well as the International Association of Science Parks (IASP). She strongly contributed to the implementation of the industrial Incubator located in Technoparc Bromont and accompanied the first incubated companies there.
Her role at the C2MI consists mainly in identifying and in coordinating the needs of the active members, coordinating and assisting the Board of Directors and the executive committee of the C2MI, to coordinate internal management of the infrastructure as well as to collaborate with the Chief Executive Officer and the Vice-President, Business Development in the activities of targeted outreach, networking, internal and external communications.