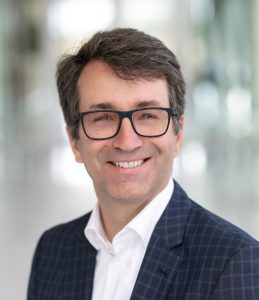 ---
Mr. Alain Tremblay joined C2MI in March 2021 as Technical Director, Microfabrication and Preproduction. His role is to ensure the proper operations and management of the teams supporting the development activities in the integrated microsystems laboratory (LIMS) and operational activities relating to preproduction.
For more than 25 years, Alain has worked in the manufacturing sector. Having worked at IBM, he held several positions over the years, from process engineer, to product manager, to production manager and then manager of manufacturing engineering. He also worked at Analogic as Production Manager and Director of Operations. Since April 2018, he was Plant Manager at Tekna.
Alain holds a master's degree in applied sciences from École Polytechnique de Montréal and a bachelor's degree in chemical engineering from the Royal Military College of Canada based in Kingston, Ontario. He was also awarded the prize for the best master's thesis in chemical engineering at the École Polytechnique de Montréal in 1994.