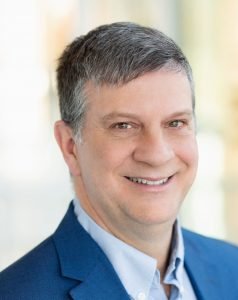 ---
With a degree in Mechanical Engineering from the University of Montreal (École Polytechnique) and an MBA from Concordia University, Normand has been working in the field of microelectronics for nearly 30 years. He held various management positions in the engineering and production departments of IBM Canada Ltd. before being named Executive Director of Bromont in February 2005.
Since 2007, Normand has devoted his time and energy to establishing a unique Research and Development Center model aimed at consolidating the position of the microelectronics industry in Bromont, Quebec and Canada.
His determination and leadership gave birth to the C2MI. Since 2009, he has been responsible for building the infrastructure of this innovative Research and Development Center, in collaboration with the founding members (IBM Canada Ltd., Teledyne DALSA, Université de Sherbrooke). Unique, the C2MI offers endless collaboration and business opportunities related to the fields surrounding embedded systems manufacturing. The C2MI was recognized as a Centre of Excellence for Commercialization and Research by Industry Canada in February 2011.
Now President and General Manager of the Technum Québec innovation zone, Normand has been acting as C2MI's project manager since April 2022.