— READ WHAT C2MI MEMBERS HAVE TO SAY ABOUT THEIR MEMBERSHIP —
C2MI is proud of its members and partners. They trust the C2MI and this is what we can see through their testimonials. These collaborations reflect the variety of challenges faced, projects completed and especially recognized profits.

« By joining C2MI, Sysacom becomes apart of this microelectronic ecosystem and it allows us to showcase our skills and knowledge to all the members and beyond. »
- Denis Lachapelle, President, Sysacom R&D plus inc.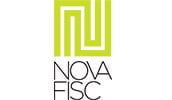 « NovaFisc gains great benefit by working with dynamic companies at the cutting edge of technology. The unique environment of C2MI combined with the dynamic nature of its leader's forces us to innovate our service offerings and this, in order to ensure that we provide a significant added value, meeting the expectations of the members. »
- Martin Larivière, Business Development, Novafisc inc.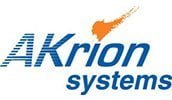 « Some of our more recent projects have involved vacuum-assisted wet processing, including priming and drying, for advanced 3D devices. In particular, we have been able to successfully demonstrate the complete drying of high aspect ratio features as well as through silicon structures. This work has been accomplished through our partnership with C2MI where we have access to all the equipment necessary in order to generate the required data. This involves not only time on the wet processing equipment but also on various metrology tools. Responses to our various requests have always been both positive and prompt. We will continue to work with C2MI as needed and consider them a vital resource in our future endeavors. »
- Joseph McManus, Marketing and sales, Akrion Systems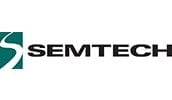 « In 2013, Semtech became a C2MI member and rapidly took advantage of its broad technical capabilities. C2MI has assisted Semtech since then on the deployment of over 20 different types of prototypes, speeding up the market introduction and deployment of multiple Canadian-based circuit designs and assembly solutions. Some of the recent accomplishments made by Semtech at C2MI include the development of chip on chip assembly with an interconnect pitch below 120 µm as well as the development and characterization of several innovative multi-chip optoelectronic assemblies. »
- Jean-Marc Papillon, Principal IC Package Engineer, Semtech Corporation
« The microelectronics industry recognized as an emergent and crucial sector supplying solutions to meet the social challenges of the 21th century, such as the increase in the healthcare costs related to the research and in the treatments, the costs bound to the ageing of the population, the control of the energy or still the management in the sector of transports. We are proud to contribute actively to the research and to the development in these highly competitive domains in association with the various partners of the C2MI. »
- Michel Farley, President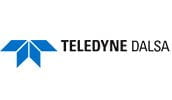 « The C2MI allows a tremendous acceleration of the development of the manufacturing of the next generation of MEMS devices thanks to the access an ultra modern infrastructure and a park of scientific equipments conceived(designed) to measure with the equipment manufacturers. In it is added the promotion(class) by the C2MI of the collaboration between his(her) members and the participating universities to take advantage of the best expertises which are. »
- Claude Jean, Executive Vice President and General Manager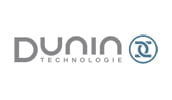 « C2MI offers us a unique environment considering the synergy with other leading companies, as well as an extraordinary international showcase. The Centre also represents a formidable platform to conduct the evaluation of our technologies, while positioning our firm as a leading brand in terms of scientific researches. »
- Serge Dumoulin, President
« Microelectronics occupies a central part of the technologies surrounding us and it will also redefine tomorrow's technologies. The C2MI is an accelerator of development and innovation allowing to concentrate advanced expertise within a unique platform of industrial and university collaboration. This state-of –the-art innovation Centre promotes the fast emergence of innovative concepts and creates a unique synergy allowing the research and development of the next generation of products. »
- David Tinjuste, Chief Executive Officer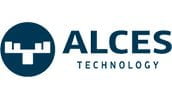 « C2MI was the absolute right choice for Alces. The focus on accelerated commercialization provided Alces with the real environment to mature its technology from an innovative prototype to a product ready for commercialization.»
- Dr. Rob Christensen, Ph. D. PDG, Alces Technology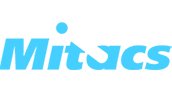 « Mitacs is proud to be in a strategic partnership with C2MI. It is a natural fit, with both organizations merging their well-established networks: Mitacs with Canadian universities performing research at the graduate and postgraduate levels and C2MI with its high technology companies. A collaboration facilitating true innovation! »
- Jesse V. - Herscovic, Senior Account Manager - Strategic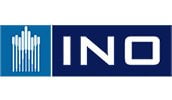 « In the current context, the open innovation is not an option any more, it is a necessity. Mainly in the MEMS and advanced packaging fields, where the sharing of road maps, the coordination of the efforts and the optimization of the use of infrastructures turn out to be essential. The C2MI gives us the tools required to face the world competition and innovate in a effective way, accelerating the access to the market of new product. »
- Pierre Galarneau, Ph. D. Vice-President and Chief Technology Officer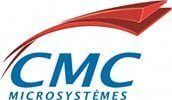 « Our R&D clients continually push the performance envelope for semiconductor devices and subsystems involving innovative uses of microelectronics integrated with other micro/nano technologies including photonics. C2MI is the catalyst for making advanced packaging technology part of the working solution. The calibre of expertise and facilities is second to none worldwide.»
- Dan Gale, Vice President and CTO, CMC Microsystems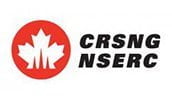 « This ambitious project has not only created quality jobs but has also provided researchers and students with the tools they need to become world leaders in their field. »
- The Honourable Christian Paradis, Minister of Industry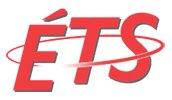 « By easing the access to emerging integrated circuit (IC) packaging techniques, C2MI has brought a new dimension to microelectronic research in the Province of Quebec. This should benefit to ÉTS researchers working on IC power supply noise, as well as on highly integrated modules for applications such as telecommunications. »
- Claude Thibeault, PhD, Eng. Professor, Electrical Engineering Department, ETS Research Chair Holder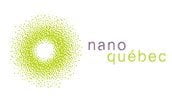 « The positioning of the C2MI at the level of the industrialization and of the pre-marketing comes to bind itself in Quebec's Nanotechnology led by NanoQuébec and where new scientific and technological developments can emerge. By giving access to a world class infrastructure and by mobilizing the expertises of their partners, the C2MI and NanoQuébec will allow to position the nanotechnologies as the vector of performance to our organizations. »
- Benoit Balmana, Chief Executive Officer
«Through our collaboration with C2MI, our students have access to advanced prototyping tools and large-scale production equipment that no Québec university has. In addition to the validation and possibly valuing their research, students are exposed to major collaborative research projects in partnership with industry and other universities.»
- Gilles Savard, Director of Research and Innovation, Polytechnique Montreal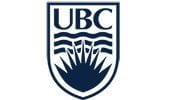 « The C2MI is a major partner of the NSERC CREATE Silicon Electronic Photonic Integrated Circuits (SiEPIC) Program. As the last manufacturing step, packaging can make-or-break a microsystems product and typically makes up the bulk of the cost of photonic components. Our partnership with C2MI offers CREATE trainees and partner industries access to pre-commercialization R&D, namely demonstrating manufacturability and advanced packaging of the SiEPIC chips, using industrial manufacturing tools. »
- Luke Chrostowski, P.Eng., Associate Professor, Electrical and Computer Engineering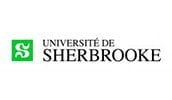 « In the XXIth century, the microelectronics plays a vital role in our company(society). The C2MI is a privileged place where meet researchers of the University and the industry to solve the problems which limit the development of new products. We can so accelerate the transfer of the knowledge with fallout(effects) which will allow to increase quickly our quality of life. »
- Jacques Beauvais, Ph. D., Eng., Professor, Vice-Rector of Research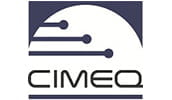 « The CIMEQ is proud to be an industry member and an academic partner C2MI. The ambition is to contribute to CIMEQ radiation C2MI and enable SMEs to access this world-class research and innovation infrastructure. Indeed, the mission of CIMEQ and college centers for technology transfer is to support and assist companies, especially SMEs, in innovation. »
- François Verdy Goyette, Chief Executive