— THE C2MI CAN SUPPORT YOUR PROJECT —
As a Centre of Excellence (CECR), its goal is to allow its partners to foster the growth of the microelectronics industry through the accelerated commercialization of market-driven prototypes.
CECR PROGRAM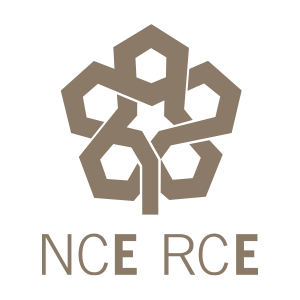 The goal of the CECR Program is to create internationally recognized centers of excellence in commercialization and research in priority areas of the Government of Canada to provide Canadians with economic, societal, health and environmental benefits
Through its financial and logistical support for specific projects, C2MI has an international reference role dedicated to the accelerated commercialization of Canadian products targeting international markets. The results help to generate sustained interest in the quality of research and development at the Center, while highlighting the skills and expertise of scientists working at C2MI.
Projects selected by the C2MI may receive a marketing support of $ 50,000 to $ 300,000
The C2MI is committed to support promising projects which goal is the commercialization of new technological products resulting from a collaboration between research establishments, start-up companies, SMEs or large companies. The C2MI puts its expertise and equipment at its disposal to reduce or even eliminate barriers leading to commercialization, thus speeding up the introduction and reducing the cost and time for product development. The objective of the C2MI is to accompany and ensure the success of these marketing projects.
FINANCIAL SUPPORT FOR COMMERCIALIZATION
The CECR program focuses on bringing innovations by Canada's world-class researchers to global markets more swiftly. Centres of excellence, such as C2MI, play a decisive role in identifying projects with strong commercial potential :
FEASIBILITY STUDY
ACHIEVEMENT
ESTABLISHMENT OF BUSINESS PLAN
CONDUCTING MARKET RESEARCH
TECHNOLOGY EVALUATION
PROTOTYPE DEVELOPMENT
CAPITAL INVESTMENT
PROTECTION OF INTELLECTUAL PROPERTY
C2MI is able to identify opportunities for additional contributions from various agencies supporting research projects based on industry-academic partnerships. Contact us for more information on our directory of organizations and associations offering development support.
ELIGIBILITY AND STEPS
Each projects for which a partner wishes to obtain the C2MI support for financial support to commercialization CECR shall follow the steps below :
PROJECT DEPOSIT BY THE PARTNER
PROJECT REVIEW BY THE SCIENTIFIC COMMITTEE
EVALUATION OF THE REQUEST BY THE COMMERCIALIZATION COMMITTEE
APPROVAL AND PROJECT START UP
The ligible expenses for the financial support are the following:
OPERATING COSTS;
SALARY COSTS;
KNOWLEDGE MOBILIZATION COSTS;
COMMERCIALIZATION COSTS.