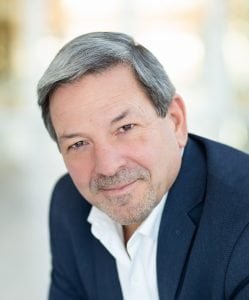 François Cordeau
B.Sc.A. DBA, Administrator
Vice-president, Business and Professional Services at Conseil national de recherches Canada
---
François Cordeau has been with the National Research Council Canada for nearly seven years. In October 2017, he was appointed Vice President of the Transportation and Manufacturing Division. He oversees the Aerospace Research Centre and the Centre for Automotive and Surface Transportation Research and also oversees the NCR's Advanced Manufacturing program, the new research facility in Winnipeg and the future initiative of the Canadian Advanced Materials Manufacturing Campus.
Mr. Cordeau is a graduate of the University of Sherbrooke in Electrical Engineering and holds a master's degree in electrical engineering from the University of Waterloo. He also holds a degree in business administration from the University of Sherbrooke.
Since September 2020, Mr Codeau has been promoted to Vice-President, Professional and Business Services.