OUR DEVELOPMENT TEAM
C2MI is the largest center for research and innovation in microelectronics in Canada. Offering state-of-the-art equipment dedicated mainly to advanced microchip encapsulation and microelectromechanical systems (MEMS), the Center also brings together more than 250 scientists in research and development (R & D).
OUR BUSINESS DEVELOPEMENT TEAM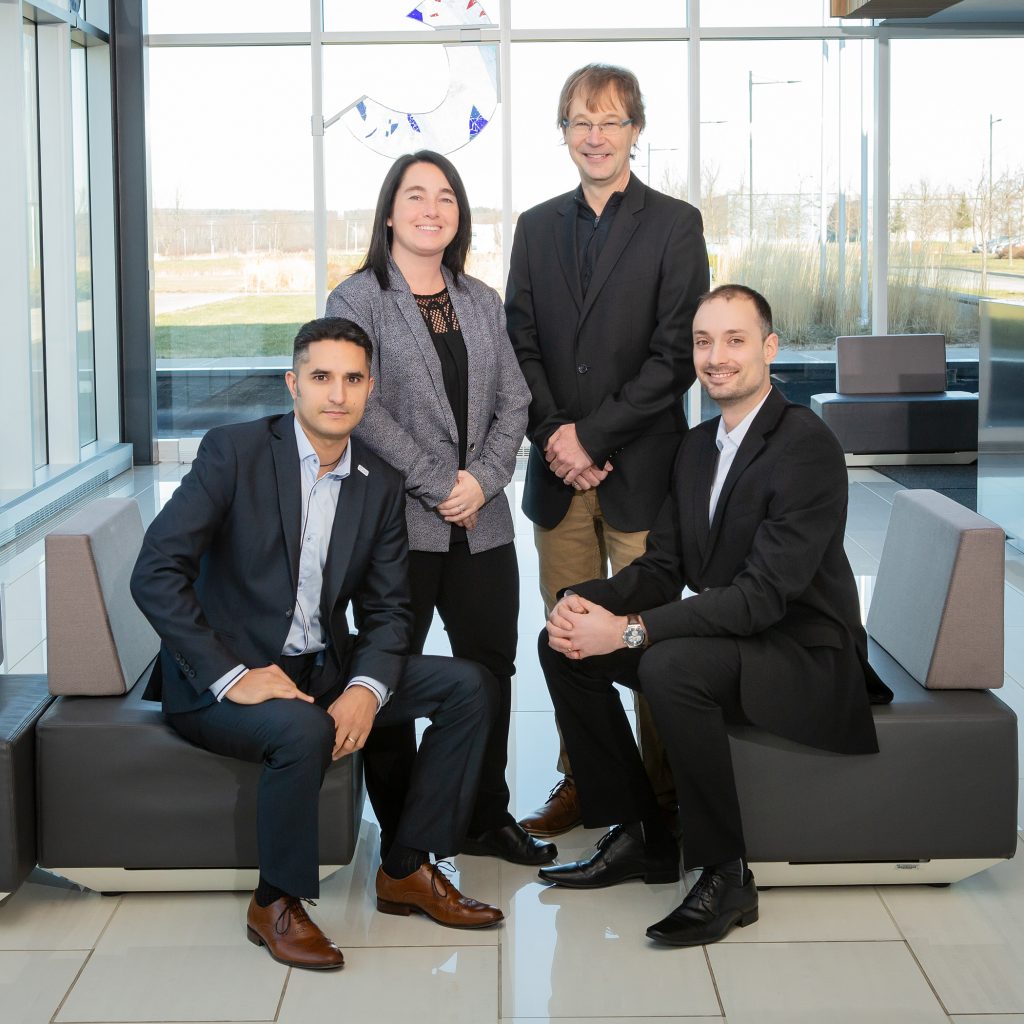 Our business development team will quickly understand all aspects of your needs. Curiosity, dynamism, and rigor, in addition to technical expertise and industrial experience, are the distinctive strengths of our highly efficient business development team.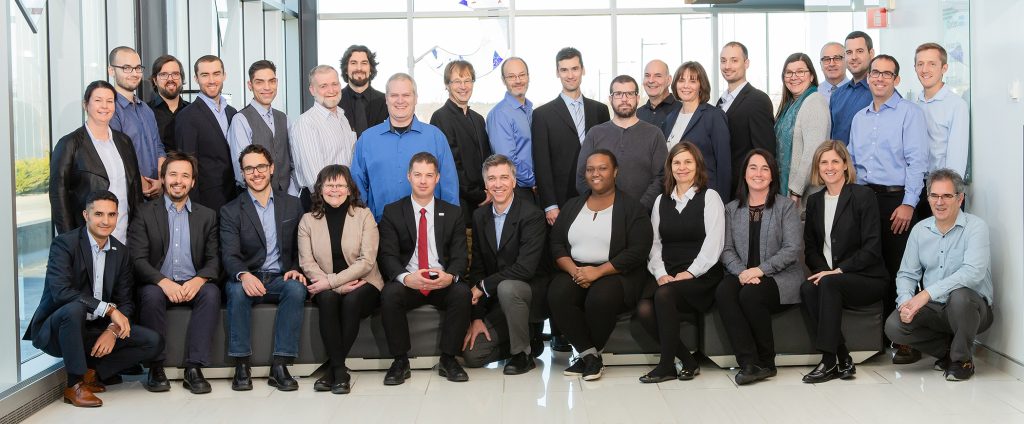 Top row: Ann-Marie Chaussé, Laurent Langlois-Demers, Jean-Philippe Richard, Étienne Bouthillier, Pascal Lépine, Guy Brouillette, Dominic Carrier, Sylvain Yergeau, Marc Gauvin, Marc Poulin, Dominique Langlois-Demers, François-Denis Guénette, Marcel Charest, Sylvie Charles, Thomas Dequivre, Irina Stateikina, Marc-André Joncas, Marc Guilmain, Karel Côté, Pascal Newby. 
Bottom row: Alan Renaudin, Julien Lemay-Gagné, Sébastien Lavigne, Chantal Bachand, Pascal Boivin, Martin Beaumier, Lauriane Maillefort, Brigitte Allaire, Annie Dallaire, Marie-Josée Turgeon, Jean-François Girard. (Absent from photo: Catherine Marsan-Loyer)
Our technical team has over 525 years of experience in the field together.
Regardless of the nature, the sector or the market segment for which you are looking for an innovative solution, our team of scientists in R & D of products and processes is there to accompany you at every step of the realization according to your needs. They are also able to identify internal or external collaborators who will be able to join your project to collaborate on the development of your technology products which will make you stand out in your market segment.
C2MI's labs have several highly specialized equipment for assembling semiconductors on a substrate or on an electronic board to make it ready for assembly. The C2MI's facilities allow thinning and cutting of 200mm and 300mm wafers, reverse chip and solder assembly or bonding and component micro cabling with positioning accuracy of up to 1 micron for all types of integrated circuit components or optoelectronics.
The C2MI MEMS laboratory has class 10 and class 1 clean rooms on the surface of the slices. The infrastructure is suitable for the micro-machining of surface layer as well as for silicon. The C2MI features first-level production lines for fabrication and encapsulation of MEMS on 200mm slices.