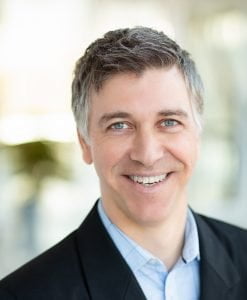 ---
Mr. Martin Beaumier joined C2MI team in October 2019 as Technical Director – Equipment Service. As of March 2021, Martin acts as Vice-President Operations. He is therefore responsible of the Integrated microsystems laboratory, Packaging assembly laboratory,  Printed electronics and card assembly laboratory teams as well as the maintenance team.
Martin began his career at IBM Bromont as a process engineer and then to the development of thermal solutions as an Instrumentation. He continued his career at GE Aviation in Bromont as a Vibration and laboratory Engineer. Subsequently, he was Manager of the Instrumentation Team where he held this role for almost eight months in Prague in the Czech Republic to ensure the establishment of an instrumentation laboratory capable of supporting the development of a new engine. Just before joining C2MI, Martin was a Supplier Quality Specialist – Development at Bombardier in Valcourt.
Martin holds a bachelor's degree in mechanical engineering from Université Laval and a master's degree in mechanical engineering from the Université de Sherbrooke.