Service offering
Aveni ( former Alchimer) was founded in 2001 as a spin-off from the Commissariat à l'Energie Atomique (CEA). In addition to focusing on bio-medical applications, the company created a microelectronics division in 2003, which focused on dual damascene and other interconnect processes. Over the years, it has partnered with several R&D centers and leading global equipment manufacturers on a variety of projects. The company is a leading provider of wet deposition technologies for dual damascene, through-silicon vias (TSVs), MEMS and other electronic applications.
Based in Massy, France, Alchimer has assembled a team of scientists and engineers who excel in the fields of surface science, chemistry, electrochemistry, physics, materials science and semiconductors.
Mission
Develop and market groundbreaking nanometric deposition technologies for a variety of electronic applications.
Competence
Aveni's innovations include Electrografting (eGTM), a wet, electrochemical-based process that enables the growth of extremely high-quality thin films of various types, and Chemicalgrafting (cGTM), which is based on the same fundamental mechanisms as Electrografting and is used on non-conductive substrates.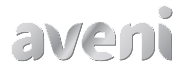 15, rue du Buisson aux Fraises, Z.I. de la Bonde
Massy,
France, F-91300
---