Business profile
Service offering
BDC, the Business Development Bank of Canada, is the financial institution devoted to Canadian entrepreneurs. We help create and develop strong Canadian businesses through financing, advisory services and capital, with a focus on small and medium-sized enterprises.
BDC Capital—a subsidiary of BDC—offers a full spectrum of specialized financing, including venture capital, growth and business transition capital and growth equity.
For more than 75 years, BDC's only purpose has been to support entrepreneurs in all industries and at all stages of growth. For more information and to consult more than 1,000 free tools, articles and entrepreneurs' stories, visit bdc.ca.
Mission
BDC is the bank for Canadian entrepreneurs. It provides access to financing, as well as advisory services to help Canadian businesses grow and succeed.
Competence
BDC OFFERS:
• Financing: Business loans for projects and working capital to protect cash flow.
• Advisory Services: Practical solutions and objective advice to help growing businesses successfully address a wide range of challenges and opportunities.
• Wholesale Financing: Indirect and syndicated financing solutions provided through or alongside financial institutions and other private sector lenders.
• Cleantech Practice: Equity and commercial loans for high potential cleantech firms.
BDC CAPITAL OFFERS:
• Venture Capital: Money for innovators looking to transform their business ideas into successful companies.
• Growth & Transition Capital: Money for established or high-growth companies looking to finance a new project or business transition.
• Growth Equity Partners: Minority equity investments for mid-market growth companies looking to grow exponentially.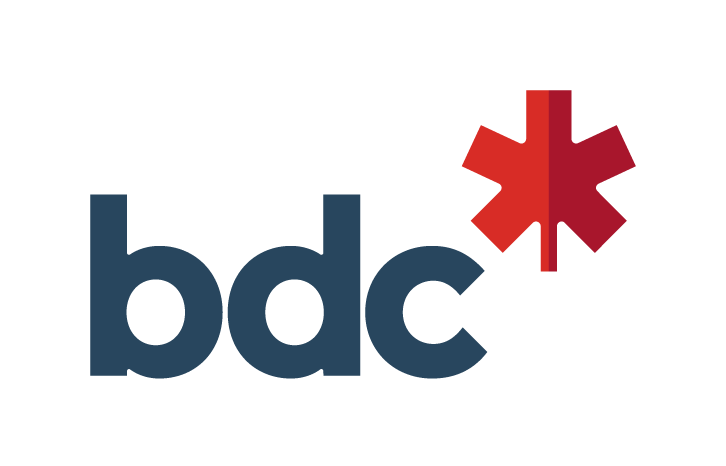 BDC
5, Place Ville-Marie, Ground floor
Montreal, Quebec
Canada, H3B 5E7
1-877-232-2269
---
Contact person
Charles Lespérance
Partner for BDC Capital's Deep Tech Venture Fund
514-669-9657
Charles.LESPERANCE@bdc.ca