Date / Time
Tuesday, 21 March 2023
13 h 00 min - 14 h 30 min
Add to my calendar
Applications (Ex: Outlook, iPhone...)
Google Calendar

Share

[good_old_share button="facebook_share_new"]
[good_old_share button="twitter"]
[good_old_share button="google_share"]
[good_old_share button="linkedin"]
Map Unavailable
Find out how the Canadian ecosystem has been able to influence and help clean technology projects move forward to commercialization.
Join us to discover C2MI's roadmap to support its ecosystem in reducing the environmental footprint of digital technologies.
Discover Sustainable Development Technology's (SDTC) offer as the Canadian government's main source of funding for clean technologies, and listen to the testimonials of companies that innovate in an eco-responsible way.
The online webinar will take place on March 21, 2023 between 1:00 and 2:30 pm via the TEAMS platform. You will receive a TEAMS link once your registration is completed. *Check your spam box if you do not receive the link directly to your regular email.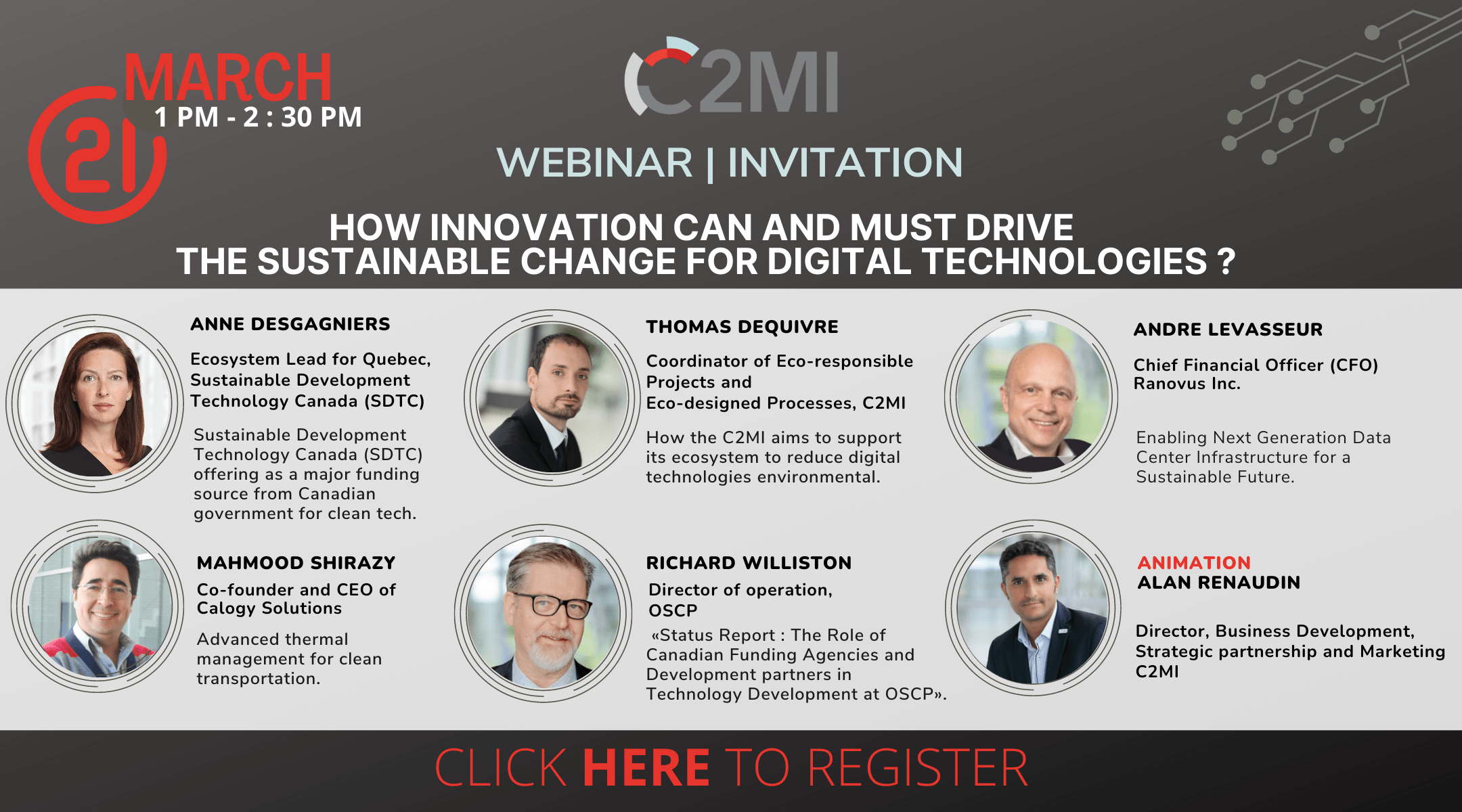 For more information: info@c2mi.ca