Bromont, September 25th 2014 – On the occasion of the "50th Anniversary of the Town of Bromont" 120 Grade 6th students of primary schools Chantignole and Saint-Vincent-Ferrier attended a historic rally organized by the Town of Bromont as part of the "Days of Culture".
This activity was offered in complement to the educational history guide published and produced by the municipality with the participation of the Val-des-Cerfs School Board. During the rally, the students had the opportunity to make a stop at MiQro Innovation Collaborative Centre (C2MI) where they found several activities and scientific discoveries.
Initially welcomed by the CEO, Mr. Normand Bourbonnais, students were invited to explore the work of scientists working at C2MI.  Students were able to discover different facets of activities taking place at the research center in microelectronics : uses of a thermal imaging camera, browse different laboratories where reliability tests are conducted on electronic components allowing  IBM to create the most powerful computers in the world, see clean rooms and dress like real scientists, observe the results obtained through electronic microscopy and finally discover different methods and products developed and used at the Centre, including those that allowed Teledyne DALSA to provide the twin robots Spirit and Opportunity the image sensors for its mission to Mars in 2004.  These spectacular images from Mars that have been around the world!
"The C2MI is proud to contribute to the rally offered to Grade 6th students of Bromont, allowing them to see and experience a little of the extraordinary research done here at home in Bromont, to preserve Quebec and Canada as one of the world's leader in innovative technologies. Students were able to understand how C2MI contributes, through projects, to support future scientists in collaboration with the university network and principally with the Université de Sherbrooke "concluded Normand Bourbonnais.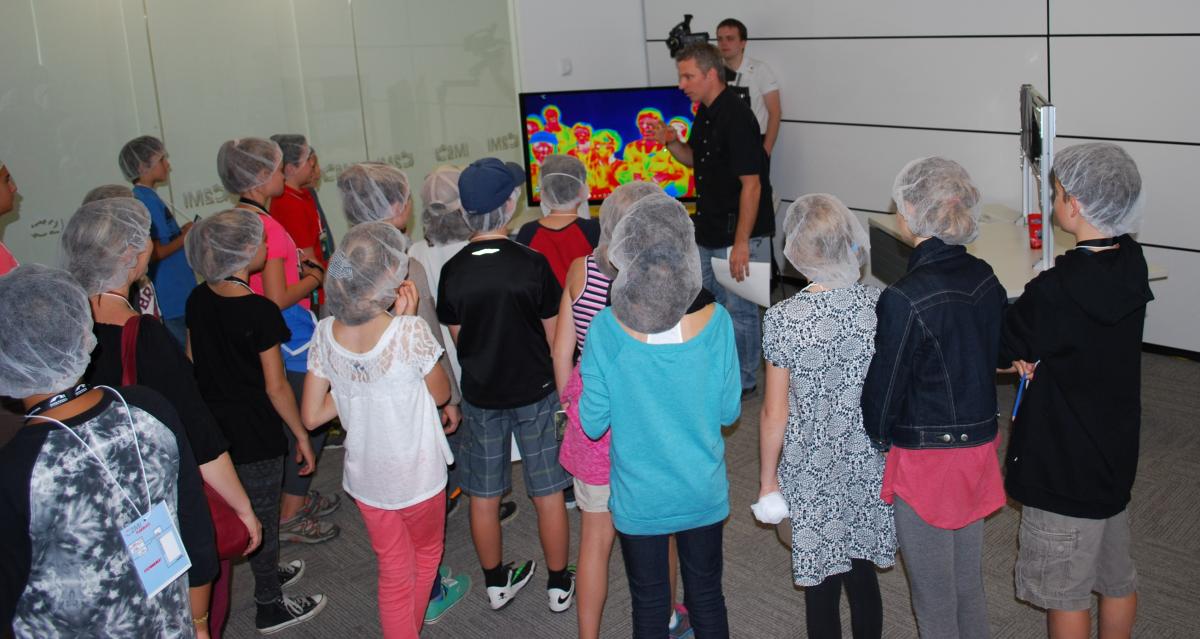 About the Miqro Innovation Collaborative Centre
The MiQro Innovation Collaborative Center (C2MI) is an international reference in the fields of advanced packaging and microsystems. The C2MI is a centre of excellence for commercialization and research (CECR) whose role is to help produce market-driven prototypes in the fields of applications of the information and communication technologies, automobile, aerospace as well as environment and health to accelerate their commercialization. The establishment of C2MI was made possible by contributions from Industry Canada, the ministère du Développement économique, de l'Innovation et de l'Exportation du Québec, Université de Sherbrooke, industrial partners and the Town of Bromont. Visit www.c2mi.ca
– 30 –
Sources:
Normand Bourbonnais
President, Chief Executive Officer – C2MI
450-534-8000
normand.bourbonnais@c2mi.ca