STRATEGIC PLAN AND MARKET ANALYSIS FOR EXPANSION TROUGH A NETWORK OF STRATEGIC PARTNERS
Technology evaluation, development of prototypes (materials and supplies), intellectual property protection, business plan development, market development or capital investment.
The project involves transferring technology from Dunin to its partners (Cogiscan in this case).
The technologies involved are specialized artificial intelligence systems, which combine several approaches including blurry logic, a rule-based inference engine, a semantic tree with several special mechanisms (propagation) and a system of cubes.
The main challenge is to combine Dunin's technologies with those of the partner. This particularly implies:
to make compatible the very different information models
to overcome the non-existent information required for the functioning of Dunin technologies
to integrate Dunin's artificial intelligence into partner technologies.
Once this project is completed, the system will be packaged and marketed worldwide. "BI" technology will be available in "cloud" (Canadian partner to be determined) and sometimes installed by the partner at its customers.
The "Enki Intelligence" technology will be connected to the partner software.
Through technology transfer, artificial intelligence is added to partner systems (expert system, fuzzy logic).
Dunin is currently targeting the market for MES software manufacturers, but this possibility will be confirmed by this project.
The final application (MES with Dunin technologies) demonstrates an important value for manufacturers of "high-mix, low-volume" types, including manufacturers in the electronics and microelectronics sectors
To optimize sales approach and develop the full potential of commercial expansion through a network of strategic partners active in carefully selected market segments.
IMPACTS OF THE PROJECT 2013-2014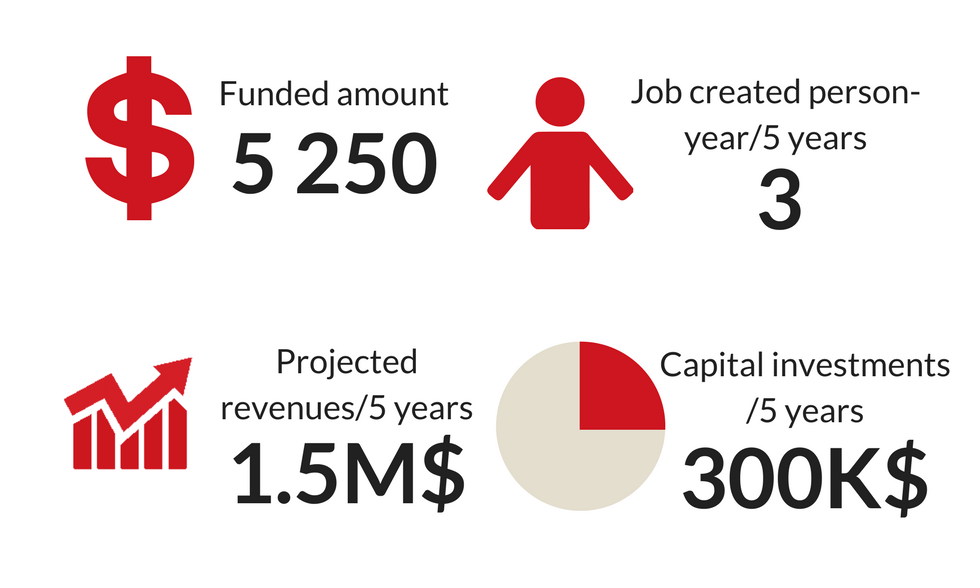 THIS PROJECT IS AN ACTIVE COLLABORATION BETWEEN