Transmitter – receiver NG-PON2
Transmitter simultaneously tuning in transmission and reception compliant with standard ITU G.989 NG-PON2
Optimizing the platform performance developed by AEPONYX at C2MI that combines integrated planar waveguides with electromechanical microsystems to allow the co-integration of dense optical filters wavelength multiplexing and optical switches.
AEPONYX develops a plug-in optical transceiver transmitter (pluggable optical transceiver) that meets the ITU G.989.2 standard. This product includes an integrated photonics chip developed by AEPONYX and manufactured at C2MI. This chip combines planar electromechanical microsystems for optical switching with silicon nitride-heart waveguides (Si3N4) and allows the co-integration of wavelength dense multiplexing filters (DWDM) with optical switch.
AEPONYX aims to achieve better optical performance in terms of propagation, insertion and related to birefringence. The quality control of the micro-manufacturing requires several iterations.
IMPACT OF THE PROJECT: YEAR 2019-2020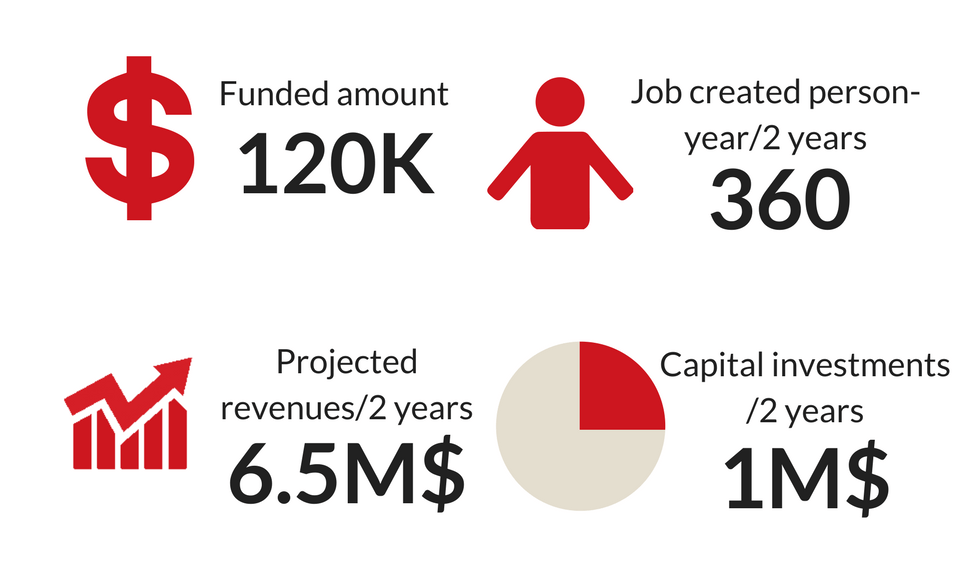 THIS PROJECT IS BASED ON AN ACTIVE COLLABORATION BETWEEN